June 26th, 2010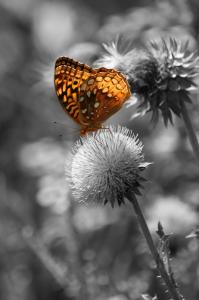 I just looked at my last (also, sadly enough, my first) entry to my blog and have discovered that it has been over a year since I posted. Perhaps an explanation is in order? I am a medical courier, transferring specimens and pharmaceuticals from one hospital to another, often on critical stat status. I must be good at it because I have been doing it for two years and I finally, about six months ago, got the dispatchers to stop using me 24/7, literally. I still drive/am on call about 18 hours a day and from Friday at 6 pm to Monday at 6 am I am either driving or sleeping with just minutes for the computer.

That said, since I last saw you all "here" I have changed my phone number so the one posted is not good anymore. I have had an operating system format (it wasn't supposed to) my external harddrive with all my poetry and photography on it since 1977 and I have learned to colorize a black and white photo. I have made new friends, strengthened old friendships and even gone out to Colorado to do a photoshoot with a friend I made here and gone on a shoot with a friend from here that lives near me!

There is an update of sorts. Will try to be more regular on here. For now, back to bed with me. Thanks for dropping by!
April 18th, 2009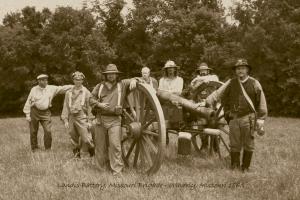 It has been said (but I forget by who) that those that do not remember the past are destined to forget it. I would like to introduce myself as David Dunham. I am a photographer, poet and artist. One of the things I like to photograph and also write about is the Civil War. I have mixed emotions about this war that had so many killed by their own countrymen, which ever way the bullets flew. While I can advocate the freeing of the slaves, it is hard for me to justify going to war against states for wishing to secede. Was not the Revolutionary War, simply put, a secession of America from Britain? Now, today, we have states murmuring secession and the government is up in arms about it. Yet, when it was inevitable that the USSR should break up into it's several original countries, the United States was loudest to cry "You must let them go!" I have trouble with this hypocrisy. At any rate though, I do enjoy going to re-enactments and taking pictures. If you care to peruse my "Our Darkest Hour" Album, you will see a small sampling of images taken at Waverly, MO during their excellent re-enactment during the summer. All photos were taken in color and converted to sepia tone, layered with an "old time paper spots" filter and given a 2% blur so as to recreate the look of the old glass plate photos. I used a hand writing font to add text to some of them as a soldier might if sending a photograph home to family. Nearly made the mistake of using MO for MIssouri, instead of spelling it out as they would have back in the day, but luckily I caught it in time! I'll try to come here frequently and bore you with new observations and opinions. I hope you will check back and also that you will enjoy my work. In the meantime, more of my work, poems and calendars are available at Red Bubble.com By the way, I also etch glass and can put just about anything you want on shot glasses, beer steins and so much more. Holler at me at 816-716-9045 if you are interested. I also do weddings.